[Ad] Last week straws and cotton buds were finally banned in the UK, except from in very specific circumstances. While this is an excellent step in the right direction, the sad reality is that it barely scratches the surface of what's needed. We really need to ramp up our collective efforts, and one way to do this is by trying to create a more sustainable kitchen, as well as implementing other eco home projects.
The devastation we've caused – and continue to cause – to the planet we've borrowed for the brief time that we're here is heartbreaking; I've been guilty recently of feeling completely overwhelmed by it. But rather than dwelling on the destruction, I'm choosing to focus on how we can do better.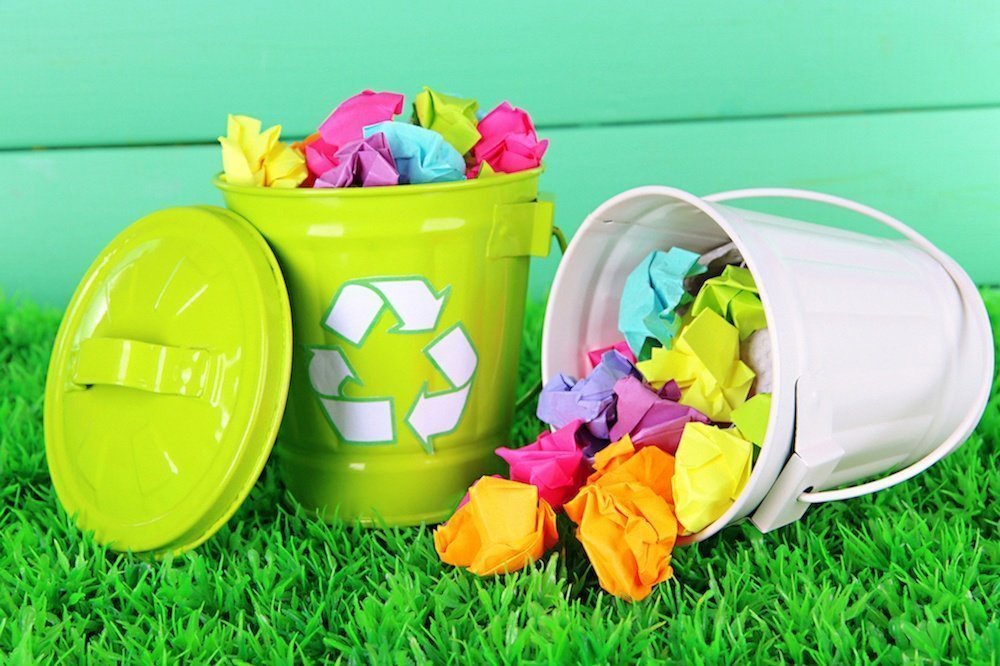 Today I'm sharing five home projects to help improve your carbon footprint. Here's how to achieve an eco friendly kitchen and home…
Eco Home Projects For a More Sustainable Kitchen
One of the rooms in your home with the most potential for eco-improvements is the kitchen. There are quite a few ways in which you can quite simply begin to overhaul the way you live, bit by bit so any changes remain manageable, and sustainable – in both senses.
1. Ditch the Plastic
Possibly the most obvious place to start, the amount of single-use plastic we get through in the kitchen is staggering. I have quite a few tips in my post about easy plastic free kitchen swaps.
3. Use Natural Cleaning Products
Using natural cleaning products is a bit of a project, but also very satisfying.
Not only does it reduce the need for purchasing single use plastic containers, it also eliminates the use of harsh chemicals in your home which can be bad for the environment – and your family! Volatile organic compounds found in cleaning products can irritate the skin and affect the respiratory system, so natural alternatives are definitely worth exploring.
If this is something you're interested in trying out, take a look at my friend Emma's natural cleaning product hacks.
2. Compost Your Waste
Next up, composting your waste is great because it helps reduce methane emissions from landfill, and lowers your carbon footprint. Plus, if you're a keen gardener then it also provides you with excellent soil for flower beds and vegetable patches!
Here's a handy list of surprising items you can and cannot compost!
4. Improve Insulation and Windows/Doors
Enhancing energy efficiency in your home is better for the environment and it will save you pennies!
Consider an upgrade to the insulation in your home (you may even be eligible for a grant to do so!), and update your old windows and doors with double or triple glazing. Bonus: there are so many options in terms of design and colour that as well as investing in improved energy efficiency, you can simultaneously give your home a facelift.
To find out more about window replacement, take a look online; alternatively if you're local to me you could visit the SEH BAC windows, doors and conservatories showroom in Colchester, Essex. They have a wide range of windows and doors to choose from, like sliding sash and bay windows, to bi-folding and sliding patio doors, as well as a huge variety of colours and finishes to complement your personal style.
5. Consider Investing in An Aga
Yes, it's a big expense, and granted you need the space for one, but… Agas replace kettles, toasters, tumble driers, and several radiators. Plus they last and last, and they're recyclable – you'll never see one in landfill!
Ultimately, a home with an Aga can be more energy efficient than one without, and therefore better for the environment.
Do you have an eco friendly house? Why not try some of these green home improvements?