Are you aware that the moment you actively decide you want to live a more fulfilled life, you're already half way to making it happen? You hold the tools; you simply need to harness them to make it happen – and it's a skill which can be learned.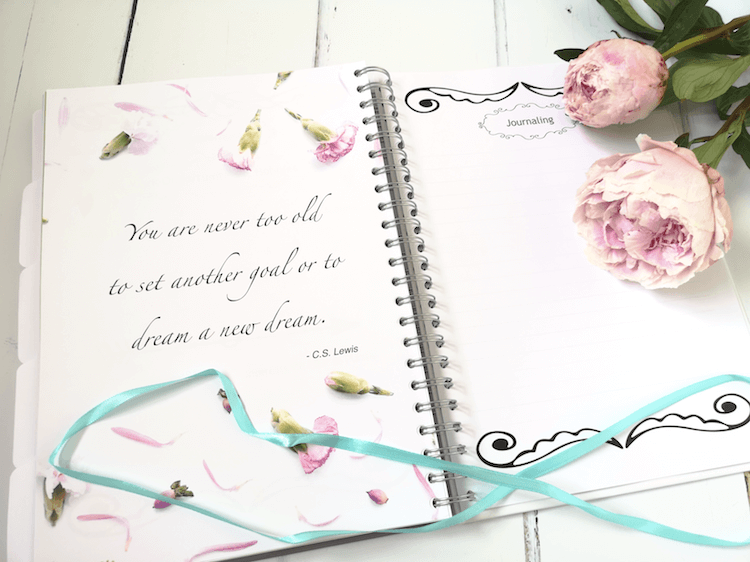 That's the reason that a wellbeing and positivity journal can be so powerful: they focus the mind and help pave the way to success.
When you're ready to take responsibility for your own wellbeing, you gain the control to change your life for the better.
Challenging negative behaviours, regularly practicing gratitude, and reframing your perspective will enable you to embrace positivity.
A journal is pivotal to this process as it provides space to work through your own obstacles, and a written record to track your progress.
With all this in mind I created our kids wellbeing journal, followed by our psychologist-endorsed adult's version, My Positivity Project:
Creating a Unique Wellbeing and Positivity Journal
As somebody who suffers with anxiety, I wanted to create a product that would genuinely support people in the way I've needed myself – and still need today.
Because the fact is that for most of us, wellbeing and positivity are not destinations; they're an ongoing challenge.
That's why my adult's wellness journal is called My Positivity Project; because that's exactly what it is.
But, I wanted to create something special. As well as encouraging you to record your thoughts and feelings in written form, it was vital for My Positivity Project to inspire:
It had to be functional, yet also beautiful, high quality, and novel; it had to excite you the first time you opened it, and hold your interest so you look forward to returning to it regularly.
I thought carefully about what elements would achieve these goals for me personally, and I painstakingly incorporated them all into My Positivity Project.
The Psychology of Journaling
Journaling is a form of self-care; it provides an opportunity for self-reflection, enabling you to track your feelings and recognise triggers.
In turn you're better able to understand your own needs, and adapt and adjust your mindset towards positivity.
Journaling will also help to identify areas of your life where you may be struggling in some way, or allowing fear or negativity to hold you back.
Over time, as you become more self-aware, you can begin to challenge these self-sabotaging behaviours with compassion, in a practical way.
One of the ways this process was encouraged in My Positivity Project (the original physical product) was using positive affirmations, which the advocacy cards pictured below were designed to help you create.
My Positivity Project
The adult's journal I've created incorporates and builds upon all of the above concepts.
For example, listing your own strengths can be quite difficult for many people; the concept of My Positivity Project was to enlist the help of trusted loved ones using Advocacy Cards.
The cards were designed to be handed out, and then returned to you once completed, to enable you to compile unique and personal affirmations, based upon others' positive perceptions of you.
Since the physical version of the journal is no longer available, why not do something similar with your own cards?
Currently available as printables and a hybrid between a book and a happiness journal, My Positivity Project contains a series of sections touching on topics including friends, family, home, goals, and more.
This positivity and wellbeing journal also includes beautiful, calming images of nature overlaid with inspirational quotes, and adult colouring pages for when the words won't come but you're feeling creative.
My First Happy Journal
The gratitude and wellbeing journal for kids is designed to be gender neutral and engaging.
It includes gratitude lists, colouring pages, and dot to dots. There are sections related to family, friends, school, home, and nature.
The printables encourage an appraisal of thoughts and feelings about the various areas of life, and a series of different gratitude lists.
The idea behind this format is to record and show positive development from the beginning of the journaling journey to the end.
Both wellbeing and positivity journal printables have been carefully designed with the user in mind, to encourage ongoing use and improved mental health and emotional wellbeing, as well as a shift towards a more positive attitude.
I've recently closed the shop and opened up these products up to our subscribers for absolutely free – join our community to claim your free printables!