CMPA weaning is a milestone fraught with new challenges. Weaning with CMPA in mind is completely different to introducing solids to a baby not afflicted by allergies and when it came time to start introducing my daughter to foods directly, I felt quite panicked. Because my daughter was sometimes cared for by other people, I no longer had absolute control over our diets.
Suddenly having to monitor what foods my daughter ate was a whole new dimension of stress.
Know that these anxieties are completely valid and understandable. One of the most important things you can do at this time is to take steps to ensure your child's health – and your own confidence in it.
How Do You Wean a Baby With a Milk Allergy? CMPA Weaning Tips and Advice
Firstly, it's vital that you only leave your child with people who you can trust not to deviate from the diet you set. While mistakes can occur with even the most meticulous parent, a naïve grandparent or other well-meaning but ultimately reckless caregiver is the last thing you need right now.
Your child relies on you to advocate for them and since their health is at stake, It is not wrong of you to set very firm boundaries. This will also help you to feel more comfortable.
Keeping a clear picture of exactly what your child is eating will ensure you're able to keep track of any reactions and possible triggers.
CMPA Breastfeeding Food Diary
Keeping an allergy food diary, with space to also record your weaning child's food intake, is the easiest way to monitor and assess your little one's diet.
A physical diary which can be used for your own diet while you continue to breastfeed, as well as your child's, is ideal for keeping all information in one place, and for passing between caregivers. And if properly filled out, it leaves little room for errors.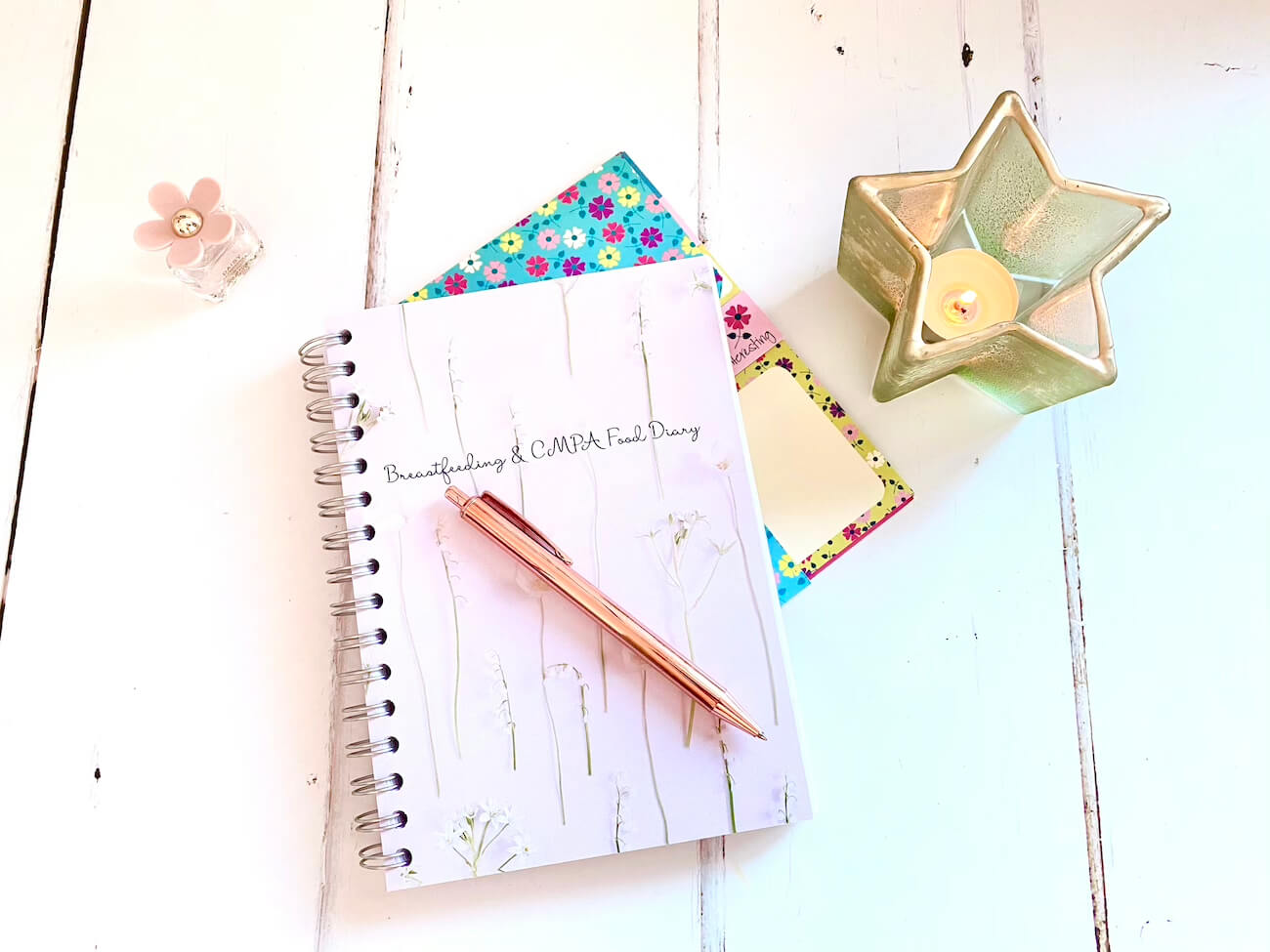 I created this diary specifically for breastfeeding and weaning mums, and it includes:
A common allergens checklist
Confirmed allergens & products (for you to complete)
Weekly planning pages
Daily diary pages to to track your /baby's diet and symptoms
And so much more
Find out more about the CMPA breastfeeding food diary available exclusively to subscribers to download as a free printable from the resources library.
How Do I Wean My Baby With CMPA?
If you're following baby led weaning, then you can simply start off by giving chunks of fruits and vegetables. If you want to offer porridge or similar, simply express some milk to make it up, or prescribed formula milk if you're not breastfeeding. See below for more options.
Not strictly related to allergies, nonetheless if you're considering BLW or would like to know a little more about it, this post covers how to cope with baby led weaning mess, plus tips for ensuring a smooth experience.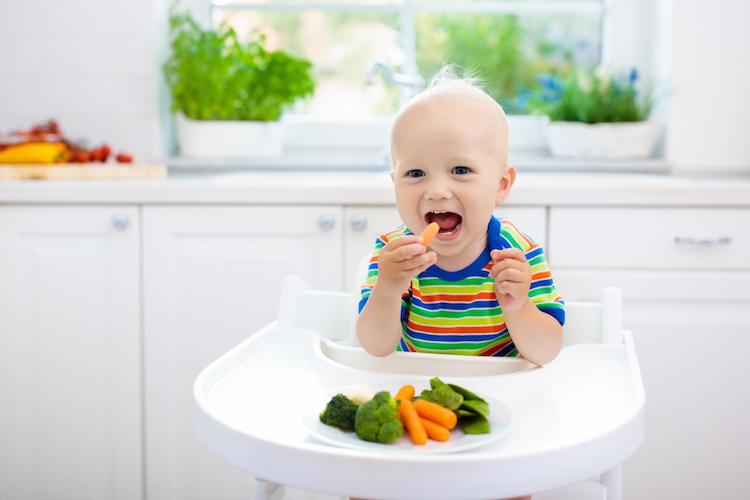 Dairy Free Weaning and Dairy Free Recipes For Babies
Once you're committed to beginning weaning your baby, you'll need to decide how you're going to do it. Some parents prefer to make everything at home, and some prefer the convenience of shop bought items, or a combination of both.
Neither of these options are wrong, but I strongly believe that simply having an allergy baby should not preclude you from having these choices.
With this in mind I put together a post sharing a selection of shop-bought dairy free baby food, and also included some dairy free recipes too.
Please remember to check the ingredients on everything, every time. These items were DF at the time of publishing, but ingredients may change.
Dairy Ladder FAQ's
Once your baby is ready, you'll want to start thinking about reintroducing dairy. This is a bit of a scary milestone, but it potentially also brings you closer to leaving all of this stress and anxiety behind you.
Unfortunately not all children will pass the milk ladder first time – but many will.
You may find that you get part way, and even that is fantastic progress and a worthwhile exercise. It means you'll be able to safely reintroduce some foods containing dairy back into your child's diet, which is the goal in the longer term.
This process should be approached carefully and I recommend reading my post about the milk ladder before attempting it. It's also advisable to consult your GP or dietitian for guidance and support.
Probiotics For Dairy Allergy
Have you considered a probiotic alongside your baby's food?
This post about baby probiotics and dairy allergies discusses the research that has been conducted in this area, and whether there are benefits for children with CMPA.
Dairy Free Staples
I thought it might be helpful to put together some posts sharing guides to shop-bought dairy free staples, and I started with this one about dairy free bread brands.
The post covers all the most well-known brands and their products. It also provides a breakdown of prices both by brand and superstore to help guide you as to the best place to shop for dairy (and soy) free bread, bagels, rolls, and more.
Weaning a CMPA baby can be a daunting prospect, but with some forward planning and lots of breastfeeding and CMPA support, you can ensure it is the exciting milestone it should be for you and your little one. Best of luck!