Breastfeeding CMPA food diary to help record and track symptoms and reaction, and enable you to find patterns and identify allergens. Find this diary in the resources library, absolutely free.
Breastfeeding CMPA Food Diary, Specially Designed For Mums of Allergy Babies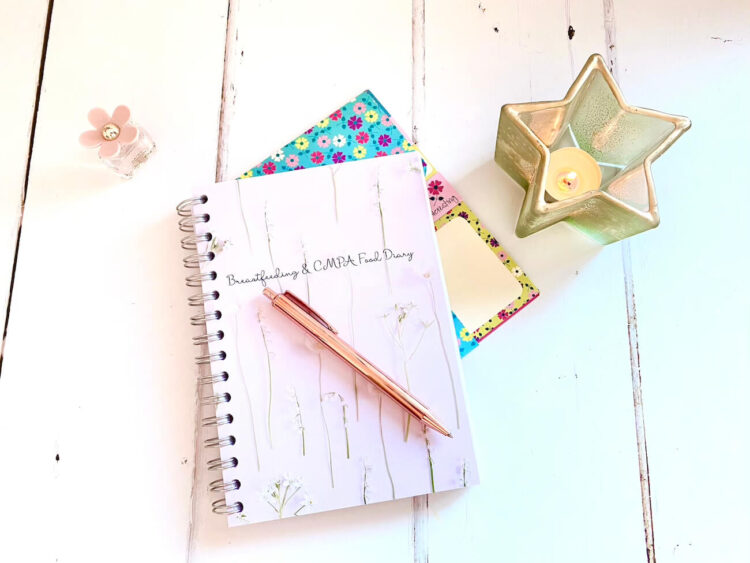 Breastfeeding brings its challenges at the best of times, such as establishing a good latch, tongue ties, blocked ducts and mastitis, the list goes on. But add allergies into the mix, and it can quickly become very overwhelming.
One of the best and most important ways to regain some control and help to ensure your baby is comfortable, is to keep a breastfeeding CMPA food diary, combined with a baby allergy food diary.
If you're unsure whether your baby's skin complaint is the sign of an allergy, you may find it helpful to read more on symptoms of CMPA.
Having lived through nursing a CMPA baby myself, I decided to create a CMPA food diary for breastfeeding mothers, available as a free printable exclusively to subscribers. Head over to our resources library to sign up.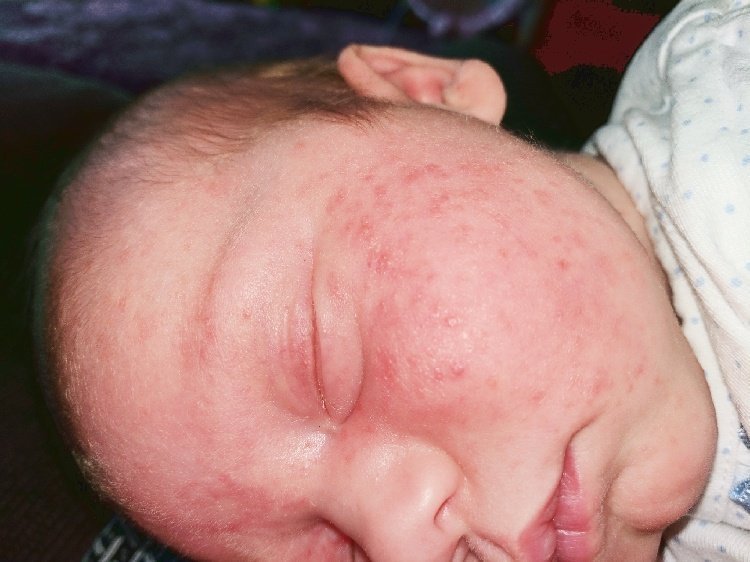 There are several options on the market if you're seeking a standard food diary, but this one has been developed specifically with nursing mothers in mind…
Breastfeeding Allergy Food Diary
The diary includes the expected pages for recording what is included in the diet – for both you and your little one once you begin weaning your allergy baby. In addition, there are:
List of common allergens;
'Don't forget to check' checklist;
Weekly planning pages;
Double spread daily pages for foods, drinks, medicines, etc;
Diary to record daily symptoms and reactions;
Space to note if baby has been teething, or had vaccinations;
Weekly overviews;
Weekly graphs;
Monthly graphs.
The graphs are designed for you to plot the symptoms from the previous week or month to help you find patterns between foods and reactions, so that you begin to identify potential allergens.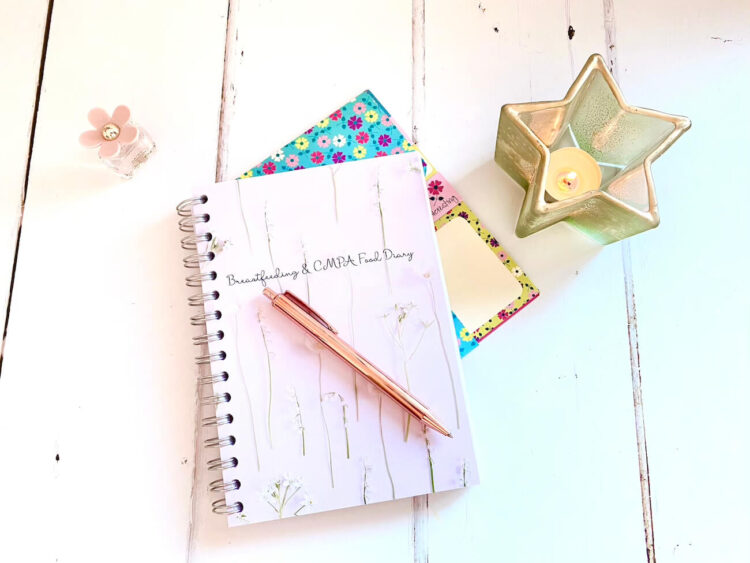 Once you've established a suspected allergen, there are dedicated spaces to include foods you will be eliminating and/or challenging each week, as well as blank pages to fill in for:
Safe foods
Suspected allergens and products
Confirmed allergens and products.
Use This Baby Allergy Food Diary to Identify Allergens
The diary has been carefully thought out and designed to make the process of keeping a daily record as simple and beneficial as possible. Having something tangible to look at can make it so much easier to look for those critical patterns – plus it's the first thing you'll be asked to do if you seek support from your GP.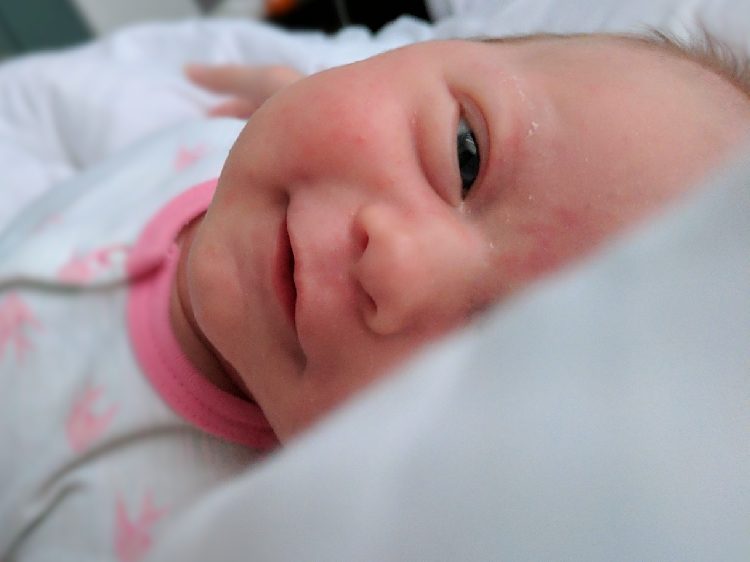 How to Use the Graph Pages of Your Breastfeeding CMPA Food Diary
The daily diary pages includes space for you to record your baby's symptoms/reactions, scoring them on severity out of 10.
When you come to the graph page at the end of each week, you can then plot symptoms from the previous 7 days based on severity, and draw in a line to give a visual representation of how each symptom has looked across the week.
Once you've coded each symptom by colour and filled in the graph, you can then start to look for patterns between your and your baby's diet, and any corresponding reactions.
There's space for you to make notes, and reminders of how long after exposure IgE and non-IgE symptoms of CMPA take to appear in your baby, and through breastmilk.
There are also monthly graphs for the same purpose, over a greater length of time.
I hope the diary is useful, and welcome any feedback for how I can improve future copies.