What do milk allergy symptoms in babies look like, and if you suspect CMPA, what do you need to do to care for your baby?
I've been there and I know how incredibly overwhelming and isolating it feels, especially if professional medical support is inadequate – which unfortunately is often the case. If these are thoughts you're having, you're not alone. 
Please note this information is not intended to replace medical guidance from a qualified GP or other healthcare professional.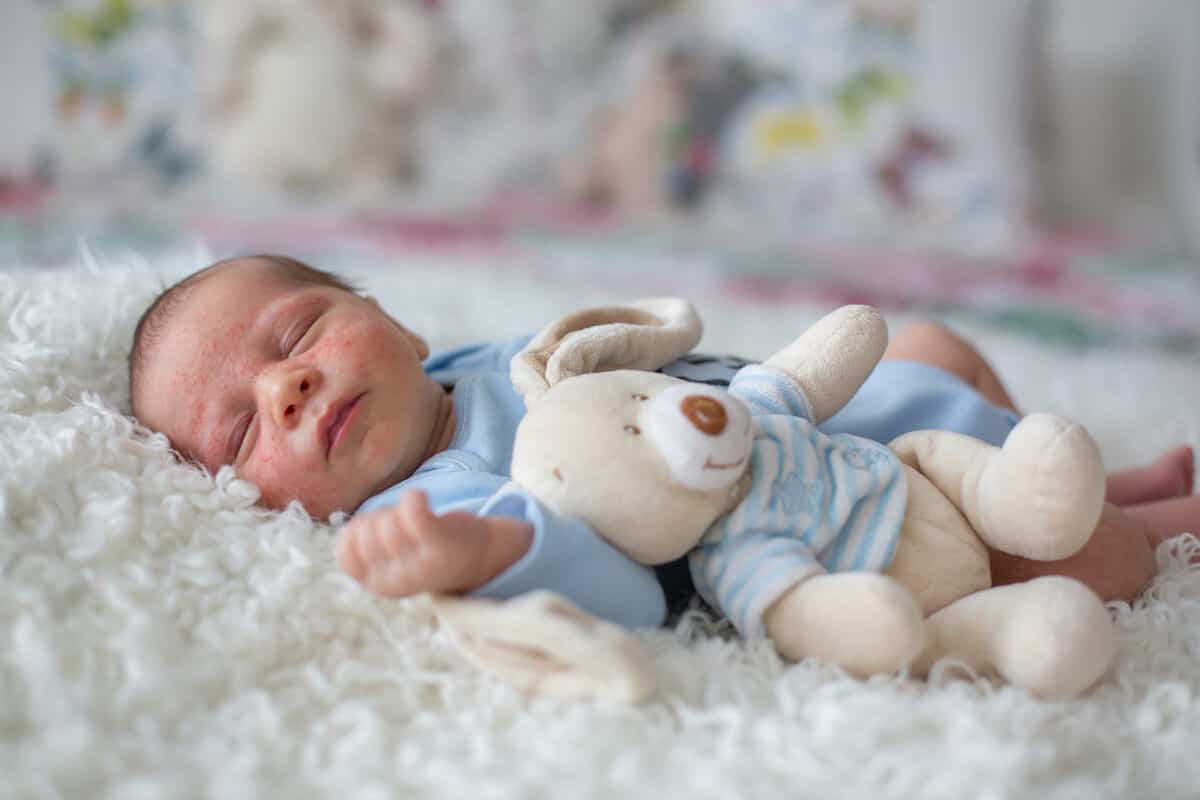 I started writing about CMPA and breastfeeding shortly after my daughter was diagnosed and I had to find most of my support and information through a Facebook group. Since then I've read everything I could lay my hands on and collated all the information here, in hopes of helping others in a similar position.
Milk Allergy Symptoms in Babies
Firstly, you'll want to know exactly what you should be looking for in order to identify symptoms of CMPA in your child. The first things I can tell you is that there are many, and you'll need to consider a variety of different indications, which together are suggestive of an allergy.
Typical CMPA symptoms may manifest as:
Dermatological
Gastrointestinal
Respiratory
Behavioural
There may be one or any combination of symptoms present.
What Does Allergy Baby Poo Look Like?
I know it's unpleasant, but your infant's dirty nappies are actually a great indicator of an issue going inside the gut.
Because I understand that a picture is worth a thousand words, I may have the only post on the internet which actually demonstrates actual photos of the contents of an allergy nappy. I've included a variety of the different distinguishing features to look out for.
Be warned, it's graphic. But if you want to be able to compare, then you'll likely find a milk protein allergy poop picture to match your child's symptoms.
Is it Definitely an Allergy Rash?
Of course, with so many different possible symptoms, it can be daunting trying to narrow down your child's specific ailment. With this in mind I've also written a post comparing different types of rashes that may be confused, including images to show each.
In this post you'll find photos demonstrating baby acne, milk spots, and milk rash in infants.
Colic or CMPA?
Colic or CMPA? If colic has been suggested to you as an alternative to an allergy, then this post is well worth a read.
How to Confirm CMPA
If you suspect cow's milk protein allergy is the cause of your child's symptoms, you'll naturally want a confirmed diagnosis in order to manage the symptoms.
I recommend reading about why dairy allergy testing is flawed. The post also covers the gold standard method for confirming CMPA.
Allergy Food Diary
A food allergy diary can be very useful for tracking symptoms and helping you to identify patterns. I created a breastfeeding food diary specifically for nursing mums which includes space for your own diet as well as your child's if you're weaning them.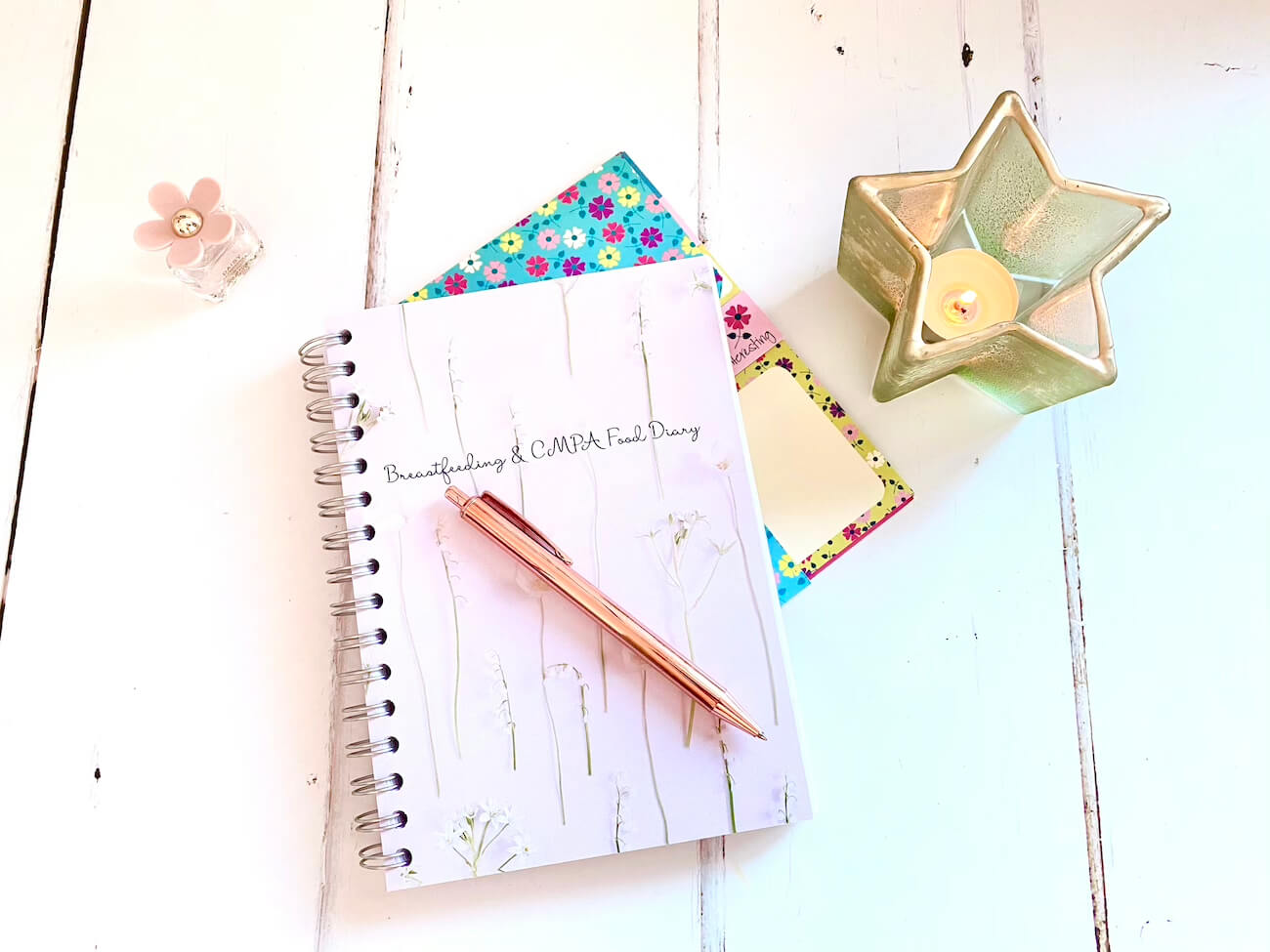 The diary also has a cheat sheet of common foods to check for hidden allergens and space to record your child's symptoms, and so much more.
It's everything I wish I'd had when I was going through this difficult period with my daughter and is available exclusively to subscribers to download for free from the resources library.
While I'm hopeful that this information will be helpful, I recommend seeking support from a qualified healthcare provider. My personal experience was poor, however that support should absolutely be available to all parents of allergy babies. You'll also require a formal diagnosis should you wish to obtain a referral to a dietitian.