I recently wrote a guest post about some issues my husband and I encountered when our daughter was born, which you can read about here. The website I guested for, To Love, Honor and Vacuum, is religious; Christian to be precise. I'm proud of the piece I wrote and everything it stands for. And I am proud to have guest posted for this particular site.
The fact that it's a religious platform did not feature in my decision to write for them; as far as I was (and still am) concerned, that's a part of their identity, sure – but it's certainly not their whole identity.
The website is also a location for a community to foster a network, within which to communicate and champion one another.
That's a positive and healthy ethos to be involved with and, as I mentioned, I'm proud to have posted there and shared my story. I'm confident in the resolution my husband and I found and, having received lovely, positive feedback relaying similar experiences, I also feel validated in my approach and stance.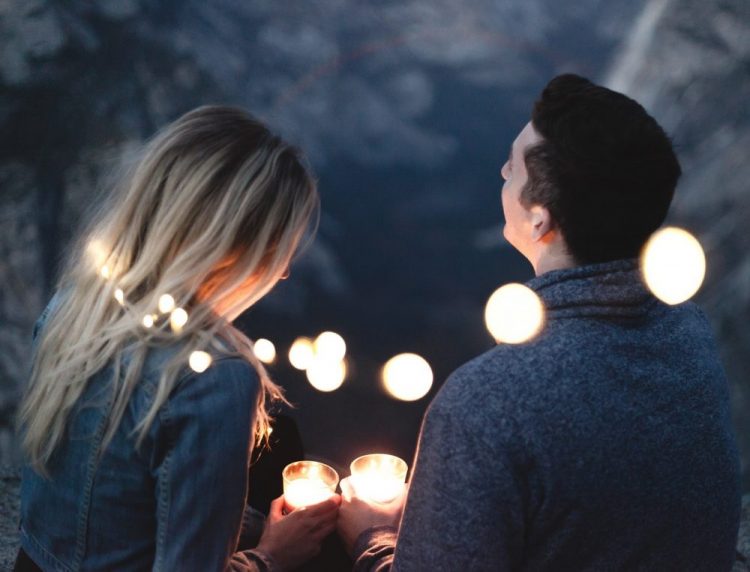 Negative Feedback
Unfortunately, I also received comments of a different nature.
I appreciate that writing in the public domain not only opens one up to both positive and negative views, but actually invites opinion; after all, the successful writer sets out to evoke strong feelings in the reader.
However, I've been somewhat shocked by the reaction to what, at the time of crafting and seeing it published, I'd believed was a relatively innocuous post. It's been a steep learning curve – and one that I feel is worthy of discussion.
It's the year 2015. I was of the impression the developed world had come a long way, even if only in the last thirty or so years. Whereas it was once acceptable – expected even – that there were gender-specific roles, I thought this narrow-mindedness had all but ended. (Having said that, men and women have different strengths, and I completely advocate the right to state such a fact without the fear of being labelled sexist. That's simple good sense.)
A History of Women's Rights
In 1910, women were allowed to take exams to become chartered accountants. In 1928, women got the (full) vote (as opposed to women over 30 – with other conditions attached – in 1918). In 1970, an Equal Pay Act was passed.
And in 2015, I feel the need to remind one or two of the realities of family life in the twenty-first century.
I've never particularly identified as a feminist. I've not not either; but I've never felt the need to speak up – because I've never personally encountered offensive sexism. Until, that is, I wrote this blog post and prompted a shocking backlash from some of the very people I'd expected to be onside – other women in similar positions! This is both sad and disheartening.
Assumptions and Judgements
A substantial part of the issue, I surmise, is that I attempted to retain a degree of privacy whilst writing the post in question: I left out a few personal details that I felt added little to the points I was making. Is it this which resulted in some very judgemental remarks about me and my marriage?
Had I included further details about our daughter's frailty when she was born and the fact that we spent time in hospital after her birth, or the fact that I suffer from anxiety, would I have faced such harsh judgement?
Our Reality
Following what we felt confident would be a routine scan, it so happens that due to concerns over how our baby was growing, we were given twelve hours notice of the intention to induce her birth sixteen days early. When she arrived weighing 5lb 4oz those concerns were validated. Less than 24 hours after returning home and due to serious dehydration, she was readmitted to hospital and force-fed with a nasogastric tube for several days, which probably saved her life.
Babies come into this world facing far worse and I in no way undermine that fact. But no matter how simple or effective the treatment, when your tiny newborn is unwell, it's a scary place to be. Both of our mothers were unable to visit us (his was out of the country, mine was ill) which didn't help, and we were first time parents.
In hindsight I can see that I was vulnerable to PNA and I can also understand why my husband was lacking in confidence when handling his tiny daughter.
When I discussed the issues addressed in my guest post with my husband, despite feeling somewhat resentful because I was not coping well, my overriding concern was that he was not forging a bond with his daughter. Rather than thinking he was simply lazy (though I wondered if this were part of the issue), I worried that he was not interested in his baby – a far greater problem.
Initial Reaction
I accept that some of what was said about the piece I wrote is partly, if not wholly, influenced by the faith of the readers in question. When I initially responded to one of the comments, such was my answer that I left no room for conflict – I was not putting myself up for a fight.
It transpired, however, that I'd inadvertently invited the one battle I had no hope of winning and no desire of contending: God's word. I decided it was time to bow out and maintain a dignified silence.
I answered, initially, with what I hoped were very diplomatic and unprejudiced words, designed to temper the argument. Sheila Gregoire, whose blog I was guesting on, was also moved to get involved, and I'm grateful to her for defending my post and my honour.
I've mulled over the wisdom of addressing the comments and slurs on my character in a new post, but my mind was made up, in part, when I became aware of the fact that Sheila was also compelled to respond properly. In fact, she has written a mini series as a result of some of those comments; you can find her latest offering here.
My Final Word
When I became aware that people closer to home also believed that I was being unfair or disrespectful towards my husband, I knew I could not ignore the issue. So I would like to clarify my position:
I am confident that while some commenters' views may appear to be totally at odds with my values, in other cases we are quibbling over semantics.
Where 'submit' is used interchangeably with 'respect' or 'accede', our principles are not so different. Where it can be defined as bow, yield, or kowtow to – not so much.
I was dismayed to learn that having made huge efforts, at personal cost, to ensure my husband's needs are met (frequenting the gym regularly and never having to get up to our daughter during the night, for example), there has still been a suggestion that I expect too much of him. I cannot understand or agree with this view – to me it is either antiquated chauvinism in a non-religious context, or, as Sheila discusses, misinterpretation in religion.
My marriage is built upon mutual respect. It may be that not all unions work in the same way, and I accept and respect that; I do not judge.
What I find unacceptable is when a difference in values, and thus opinion, gives rise to anybody forcing their own beliefs upon somebody else. There is no justification for that.
I am comfortable with how my marriage operates – I wonder whether the same could be said for those who feel the need to remark upon the perceived shortcomings they attribute to somebody else's marriage? After all, the best form of defence, so they say, is attack.
Sheila's angle is the (mis)interpretation of submission in Scripture; mine is the blind judgement of others.
I'm saddened by the ease with which people twisted my words and sentiments to demean what I had attempted to depict as a beautiful realisation and understanding reached between my husband and me.
The point of my post was to express my recognition of the fact I'd made a grave error in making assumptions about my husband and my marriage. In publishing my story, I simply hoped to help one or two others avoid making the same mistake I did.
Difference is fascinating and wonderful; respecting that difference is sublime humanity.