If you're here then presumably you've decided that despite not having sexual chemistry with your husband, you want to save your marriage. After hosting a very popular guest post about a lady who has never been attracted to her husband, I carried out some research about this subject in hopes of helping the women who are in the same situation.
Can You Enjoy Marital Sex Without Attraction?
So much of sexual desire is psychological, especially for women. This is both good and bad in a situation where you find yourself in a relationship where you are attracted to your husband: it means there's something to work with – but it may not be easy.
If you know you're physically capable of fulfilling sex, you care for and respect your spouse, and you want to save your marriage, then you can privately (or together if you feel able to discuss your feelings) work on the elements which together result in desire. These are:
Emotional intimacy
Instigate regular dates where you rediscover what brought you together in the first place.
Celebrated 'otherness'
Likewise, encourage the pursuit of independent interests, to promote personal fulfilment and increase mutual allure.
Affirmation of personal desirability
Let your partner know that their desire holds value, and encourage sharing mutual expression of same, in whichever way you're most comfortable.
There's no harm in using fantasy to fuel your passion – even if you don't feel able to share that with your partner for fear of hurt feelings. Equally, it could be a very positive experience if you can be open about your needs and fantasies. After all, a fulfilling sex life can in itself increase libido.
It may be that simple to keep your marriage happily together and monogamous!
Can You / Do You Want to Have Better Sex?
Whether or not you'd like to improve your sex life with your partner is very telling. If you would like for things to be better, that's the first step to potentially overcoming the issues in your marriage.
Some things to consider include:
Whether you may have a medical or psychological issue that a doctor or counsellor may be able to help you with;
If you are harbouring resentments towards your husband for anything, such as infidelity;
Whether you get aroused when you're not around your husband.
You likely feel very conflicted, but if on some level you would like to work things out with your husband, then all is not lost. It's worth keeping in mind that arousal is not only physical, and you may be able to find other ways to become stimulated with your husband – if that's what you want and you're open to it.
Respecting and caring about him is a good place to start from. Reflecting on what made you tie the knot in the first place might be the next step.
Why Did You Get Married?
Were you once physically attracted to your husband, even vaguely?
If the answer is yes, that may be something to work with; if the answer is no then there must be a fairly compelling alternative reason you accepted that proposal…
Perhaps it was for financial security, or to escape an untenable situation. Or maybe it's because despite not feeling the earth move, you know he is a good man who cares deeply for you and will always take care of you – and you desperately wanted that to be enough.
Can Marrying a 'Good Man' Be Enough?
For the purposes of this post, I'm going to work on the assumption of the latter – that you followed your head and not your heart, but that you ultimately married for the right reasons, hoping that attraction would follow. If this is the case for you, then you have some deeply personal questions to work through. These are prompts to assist in the process of resolving your troubling dilemma, but only you can know the answers:
Have you ever felt fulfilled by your marriage?
If yes, what's changed? Can you work back towards that?
Are you having sex with your husband? How do you feel about that?
Are you attracted to somebody else?
And ultimately, do you want to save your marriage?
Can You Enjoy Sex With a Partner You're Not Attracted To?
Is it possible to make peace with the fact that you're not attracted to your husband, yet be sexually fulfilled?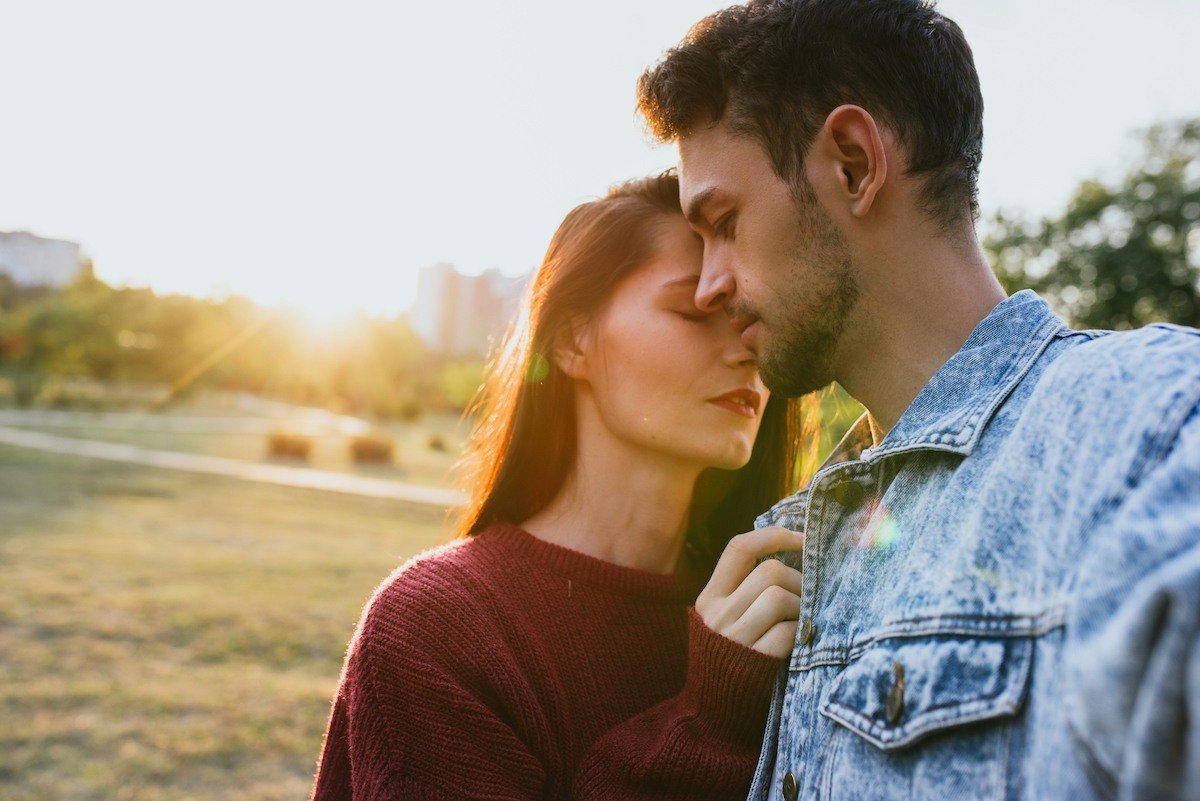 Ultimately, you need to decide how important sex, or good sex, is to your life – and what constitutes that for you. With it being such a subjective topic, the answer will vary depending on many factors. For some people sex with their spouse is a vital part of their wellbeing, whether for the physical release or for the intimacy it brings. For others it's not a priority – and that's okay too.
It may be that you can become aroused through shared or unshared fantasies, and that's enough for you to have a fulfilling sex life. It may be that you can meet your needs alone, and merely go through the motions with your partner, or happily live a celibate life together.
The critical issue is whether you and your husband are on the same page.
If you are, then this is something that can be worked through, if that's what you both want.