Even as I write, I question the wisdom in penning this post. But it's been a tough day (tough six months if we're being honest), and I just can't not any longer. I've kept it in for more than three years now and I finally need to let it out. So here it is: THERE'S NO SUCH THING AS A HUNGRY BABY.
Or, there is – but only in the same way that there's such a thing as a tired baby or a good baby, ie. it applies equally to them all. Allow me to explain…
Every breastfed baby will go through cycles of cluster feeding to regulate milk production; this is normal (see this link for a full explanation).
To suggest otherwise does a disservice to the breastfeeding mother and undermines her efforts to nourish her baby.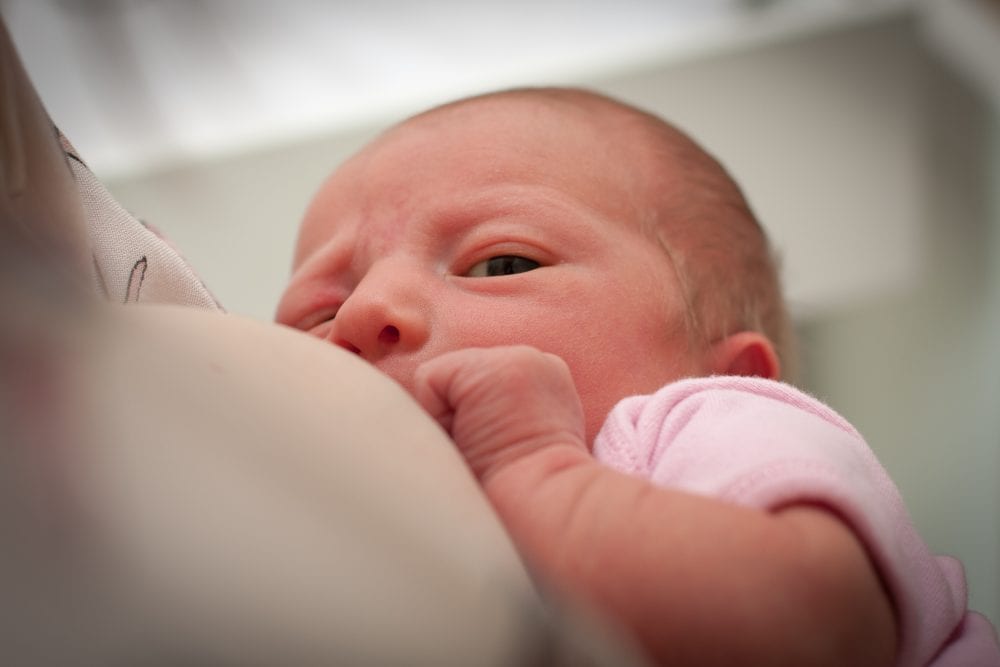 So, You Think You Have a Hungry Baby?
Did you breastfeed, but then your baby started waking to see every single hour of the night?
Me too. I still breastfeed.
Did you breastfeed, but then your baby started wanting to feed almost constantly for two hours?
Me too. I still breastfeed.
Please Stop Talking About Hungry Babies!
I know it's hard: it's my life and I live it day in, day out, as do many other women. It's not for everyone, and that's okay. But please do not undermine the mammoth undertaking we commit to by suggesting that our babies are less demanding than others, because in most cases that is simply not true.
I'm not looking for pats on the back or to have my hand held in order to continue feeding. I do it because I believe it's best for my baby and I choose to. But I cannot help but want to scream every time that flippant comment is made to me, in relation to another woman's choice to not breastfeed.
It is her choice, and she's free to do what works best for her and her family. But it's really unheplful to suggest that any mother who perseveres with breastfeeding is only able to do so because she has an easier baby.
It's demoralising and plain unsupportive.
Why I Despise the Term 'Hungry Baby'
Every mother who breastfeeds has days when she is fed up with it because it hurts, or because she has blocked ducts, or she's on her knees with exhaustion, or she simply craves some autonomy. If she continues in spite of these things, it's through sheer determination – and that deserves recognition. I recognise you ladies: you're doing a brilliant job and this is for a short time only. Keep up the great work.
I accept that where I've heard this is largely from a generation who were not well-versed in breastfeeding, and it may be that there's now a better understanding of the mechanics and concepts surrounding it. However, given the insinuation of using the term 'hungry baby' – which is far from sisterly – I have to wonder where the need to effectively diminish a mum's efforts stems from. I suspect defensiveness. And actually, I struggle to sympathise with that.
Call me harsh, but while my own hungry baby has me up Every. Single. Hour of the night, I just can't find the energy to console them too.
If you're also struggling with baby sleep, check out these posts for help:
For more breastfeeding posts, head over to Breastfeeding – Help, Advice, Support.