Self care Sunday rituals are not getting the attention they deserve, in my opinion. And if you're not already making time for one, then this ultimate list of ideas will help you to kickstart a self-care routine going forward.
Self Care Sunday to Set the Tone For the Week
Most people consider Sundays bittersweet – glorious until around mid-afternoon, when the week ahead suddenly looms large. Wouldn't it be wonderful if we could change our own weekend narrative, and extend that Sunday feeling all the way through to bedtime?!
What is a Self Care Sunday?
A self care Sunday is when you intentionally set aside and dedicate your Sunday each week to taking care of your health and wellbeing – mind, body, and soul. It's not always feasible, but those weeks when it is, I highly recommend taking the day to relax and recharge before Monday rolls around!
What is Self-Care?
Self-care is anything that makes you feel good, and it will look different for everyone. For many people it will mean slow living, and perhaps practicing some mindfulness; while others would describe that as their definition of tedium, and for them self-care might involve meeting a desire for adrenalin – my personal idea of stress!
Self-care is about meeting your needs, whatever they may be.
Why is Self-Care Important?
Basic self-care, such as hygiene and health, is a matter of necessity. But holistic self-care is so much more than that; it's about meeting a variety of needs for connection with:
Nature,
Community,
Culture,
Ourselves,
Our values,
Our loved ones.
Regularly meeting each of these needs is the key to living a meaningful and fulfilling life.
The Benefits of Sunday Self-Care
One of the main benefits of creating a regular self-care Sunday is that you're actively building that time into your week. And once it's scheduled, it becomes routine, meaning you're that much more likely to make it a priority each week.
And while some of these ideas may appear indulgent, the concept is not. They're extravagant only in as much as you're choosing to elevate your needs and make time for them.
I know a lot of parents read my blog, and if you have other commitments which mean you can reasonably only claim an hour each week, that's fine. But doing this regularly is vital in order to avoid burning out – and it makes all the difference between coasting along in life, or feeling satisfied with your lot.
Then, when life slows down and time allows, you can look to build that up so that you're able to feel more accomplished, and able to savour more moments of pleasure. Making time for yourself is also a great lesson to model for any little people watching.
What Are Some Self Care Ideas?
What should you aim to do on a self-care day? Anything that pleases you and helps you to meet any of those needs and desires outlined above.
The ultimate goal is to feel refreshed, inspired, invigorated, and ready for the week ahead.
How Can I Recharge on Sunday?
Of course, it can feel a little overwhelming to have a vague notion of what you're trying to achieve, but without any real direction or practical ideas. So I've put together a list of 50 suggestions which can be worked through as they are, or tweaked and applied to your own life.
Enjoy!
50 Ideas For Self Care Sunday
Sunday self-care might involve just one or any combination of the following, depending on which needs you're focusing on and how much time you have available:
1. Take yourself for a walk
A lovely way to be at one with nature, especially if you take your time and remember to be mindful. Be aware of each of your senses, breathe in the air, listen to the sounds of nature, feel the wind in your hair and the sun on your skin.
Perhaps even take a sketch pad and pencil or a camera to indulge another need for creativity!
2. Take a bath
This can be as fancy or simple as you like, with oils and hair masks, or just a book and a cup of tea; the goal is to merely relax and unwind.
3. Journal
I'm a huge fan of journaling, for so many reasons!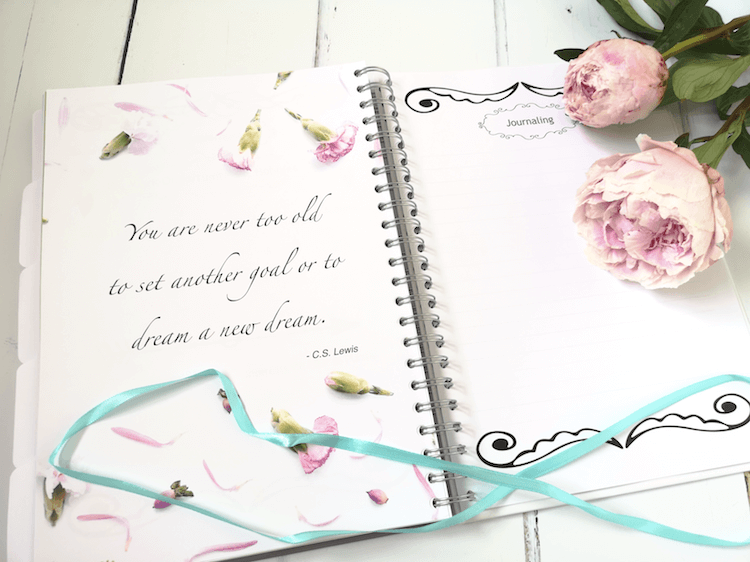 4. Move your body
This can take whichever form beings you most joy, from swimming, to tennis, to dancing in the kitchen!
5. Read
Curling up with a great book or even a glossy magazine is a great way to take 10 minutes or a couple of hours to chill.
6. Bake your favourite dessert
How often do you do this just because? It feels very indulgent, and that's okay sometimes!
7. Paint your nails
A quick and simple way to feel a little more put together. And if you're anything like me then choosing a bright pop of colour also makes it something that will bring you smiles throughout the day!
8. Call a friend or relative
We tend to schedule phone calls these days, don'e we! But picking up the phone to say hi and catch up can leave you and the person you reach out to buoyed up all week.
9. Play
But you're a grown up, right? So what?!
We don't stop playing because we grow old; we grow old because we stop playing.

George Bernard Shaw
Play with your children, or play alone; play in anyway you like. But never stop having fun.
10. Practice yoga
One of my favourite ways to feel calm, strong, present, and at peace.
11. Meditate
I'm terrible at finding the time for this, by itself. But I do find that I'm able to combine it with yoga!
12. Colour
As in books! Adult colouring became a thing a few years ago, and while it's not something I tend to sit down and do alone, it's a favourite pastime with my eldest daughter. We have a gorgeous book (previously gifted), that we like to take out and colour together:
[Affiliate link]
Each double spread has a page designed for a child, and one in the same theme for an adult, so you can sit and colour side by side.
13. Make a cup of your favourite tea or coffee
Simple, but a quick treat nonetheless.
14. Sit in the garden and soak up the peace
If you're fortunate enough to have a garden, this is a glorious thing to do, even in the winter. Taking the time to watch the colours change with the seasons, and appreciating the majesty of nature can be very calming.
15. Write a letter to someone you love
It's something we don't tend to do anymore, but I can assure you will make the recipient's day!
16. Write a love letter to yourself
And post it.
Write about the things you're most proud of, or the things you still want to do. Anything that you know you next week would really appreciate reading. You'll forget all about it, and then when it arrives it will raise a smile.
17. Practice a skill you're learning
Make time to practice new skills and hobbies, before they fall by the wayside.
18. Practice mindfulness
In whichever way suits you and your schedule; simply take the time to be truly present, tuning in to each of your senses and appreciating their richness and diversity. My personal favourite place for this is our local RHS garden which I visit very regularly.
19. Snuggle under your favourite cosy blanket
Perhaps with a book and a cup of tea, perhaps for a nap, perhaps with a child and tickles and giggles.
20. Declutter
Tidy home, tidy mind.
This is so true for me, and for my children too. Chaos in our house is overwhelming for us all, stripping away the mess results in a calmer home all round, and is also why we rotate toys.
21. Pamper yourself
A face pack, a foot bath, de-fuzzing your pins, applying a full face of make-up – whatever pampering means to you. If you're very lucky and have a willing partner, perhaps even a lovely relaxing massage.
22. Go for a bike ride
Another fabulous way to move your body, whilst also enjoying your local area from a different vantage point, and feeling the wind in your hair.
23. Be a tourist in your own town
You could combine this one the last, and tour around your locale, taking in the scenery or any tourist attractions (when they reopen following COVID).
24. Sit by the sea
Of courses this won't be possible for everyone. I have a river close by which I'm grateful for, but there's nothing quite like the sea. I hope to retire there one day.
25. Have a Netflix binge
Simple but effective for some brain-off chilling.
26. Look through old photographs
The best way to enjoy a little bit of nostalgia.
27. Work on a meaningful project
This might be a photo album, or a handmade birthday gift, or really anything that brings you satisfaction and pleasure.
28. Knit or crochet
One of my most treasured possessions is a handmade blanket from one of my closest friends, a gift when my youngest daughter was born and one that I'll keep for her.
29. Do a jigsaw puzzle
This isn't something I tend do for myself, but when one of my daughter's insists on sitting together to do a puzzle, it's undeniably relaxing!
30. Do a crossword
Perfect for some quiet time that also stretches you.
31. Create a holiday bucket list
After the lost year when many people had holidays cancelled, this one has never been more poignant.
32. Create a lifetime bucket list
…And, in fact, it's given some perspective on a greater scale too. Why not think about everything you'd hope to achieve in your lifetime, and then either make a plan to work towards those goals, or simply daydream about how your life might look.
33. Have a bath with a face mask
Indulgent and blissful. Don't forget to take a glass of wine too.
34. Colour your hair
If you fancy a change, or have been meaning to cover those greys, this is a great way to give yourself a little Sunday lift.
35. Visit a local farmer's market
One of the things Dan and I used to love doing before we had children, and look forward to doing again soon.
36. Exfoliate and moisturise your whole body
I am awful for doing this! My skin is always thirsty, so while it may be fairly basic, making the time for exfoliating and moisturising would definitely be self-care for me.
37. Have coffee with a friend
Something many of us probably used to take for granted – I know I did. This one will be featuring heavily on my self-care checklist when normal life resumes.
38. Take yourself on a date
Is there somewhere you'd like to visit or something you'd like to do? Why not plan to go alone and do everything on your own terms?
39. Visit a gallery
A lovely way to soak up some culture and spend some quiet time reflecting.
40. Create your bucket list menu, shop the ingredients and make your favourite meals
I've never done this, but it's going on my lifetime bucket list.
41. Do some gardening
Is there anything more rewarding than nurturing plants and watching them bloom into a beautiful space that you've helped to create?
The process itself is also very satisfying, and it's brilliant to do either alone or with the kids.
42. Listen to an inspiring podcast
I never used to 'get' podcasts. And then my husband introduced me to Joe Rogan and Jordan Peterson on a few car journeys, and I found myself utterly fascinated listening to discussions about the psychology of human nature. Oh, and Russel Kane's Evil Genius is not to be missed!
43. Go to the cinema, alone
I've only ever done this once, and I felt quite anxious about it. But I also felt so empowered and wouldn't hesitate to do it again.
44. Learn a new skill
Learning a new skill is a fantastic way to build confidence and add meaning to your life.
45. Play Solitaire or another solo game
A simple way to chill and enjoy some quiet, while exercising using your mind.
46. Have an overnight break at a hotel, alone
This is very much on my lifetime bucket list! I had to do this for work once, and felt so cheated when I ended up spending most of the evening on a business call. Next time, I'll switch my phone off!
47. Rearrange a room in your home
This is something I used to love doing from time to time, to breathe some freshness into our home.
48. Volunteer
If you have the time to spare, and especially if you're keen to build connections within the community, volunteering is a wonderful way to give back and add value to your life.
49. Create and listen to a playlist of your favourite music
I so often find myself hearing a song and saying 'oh, I'd forgotten about this one!', and thinking I really must create a list of favourites. One day I'll do it!
50. Create a calming space in your home
Dan's is the snug. Mine is my office.
If you're fortunate enough to have sufficient space to claim a little corner for yourself, why not make the most of it and decorate entirely to your taste? Or, if your home isn't large enough for that, you could still choose an area to create a calming space for the whole family to enjoy, with muted tones, cosy blankets and cushions, and soft lighting.
The Incredible Value of Sunday Self-Care
Beginning a self care Sunday ritual is the ultimate way to show yourself kindness and feel revived for the coming week.
Here are a few more reasons to put yourself first on the Sabbath day…
Self-Care Sunday Quotes
Sunday – take it slow and give your soul a chance to catch up to your body.

Unknown
An empty lantern provides no light. Self-care is the fuel that allows your light to shine brightly.

Unknown
Self-care is how you take your power back.

Lalah Della
Rest and self-care are so important. When you take time to replenish your spirit, it allows you to serve others from the overflow. You cannot serve from an empty vessel.

Eleanor Brown
I always give myself Sundays as a spiritual base of renewal – a day when I do absolutely nothing. I sit in my jammies or take a walk, and I allow myself time to be – capital B – E – with myself.

Oprah Winfrey
Self-care is not an expense; it's an investment.

Unknown
Sunday: a day to refuel your soul and be grateful for your blessings; take a deep breath and relax; enjoy your family, your friends, and a cup of coffee.

Unknown